Actor, Alkali Matt died on set
Actor, Alkali Matt died on set
Nollywood actor, Alkali Matt, who is popularly referred to as Dareng, has died while he was filming on set.
Matt passed away on the 24th of March at around 19:00pm – Dimbo Atiya who shared the news of his demise on Facebook said Matt passed "suddenly while he was filming on a set for an epic movie in a village near Keffi."
The actor is quite popular for his role as Dareng in the African Magic series "Halita."
Dimbo Atiya took to their page to share a series of tribute to him… may his soul rest in peace.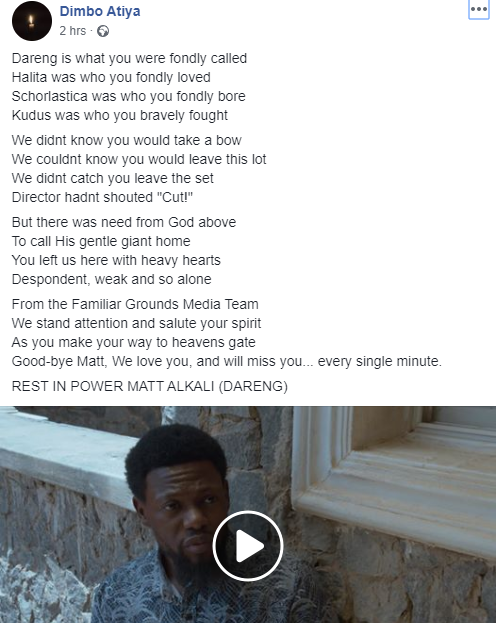 Hey! Do I Have Your Attention?
Do you know you can earn up to N5,000 daily just by reading news and commenting on this website. I bet you don't want to miss this offer.  Join millions of Nigerians, make money from the comfort of your home Click here to learn how it works
Join our Facebook group @Immiguy Income Program